About
Scope Contemporary Research Topics is a family of open access journals publishing applied research themes in a broad range of topics including learning and teaching, art and design, Māori knowledge and health and wellbeing. The series consists of five core standalone publications, each with their own editorial board and editorial team. Four are published annually and one every two years. Additional special issues are published annually that focus on particular research themes. Each Scope title has its own editorial team and editorial board who operate under the guidance of a series editor, Associate Professor Martin Andrew. Full details of the chief editor for each Scope can be found on their individual title page. Information on each title's aims and the editorial board can be found on the colophon of the most recent issue.


Scope is concerned with views and critical debates surrounding issues of practice, theory, history and their relationships in the community, with New Zealand and its Pacific neighbours as a backdrop, but not its only stage international facing contributions are also considered.

Scope: Contemporary Research Topics is double blind peer-reviewed and published annually in November by Otago Polytechnic Press, part of Te Pūkenga Publishing Group, in Dunedin, New Zealand. The peer review process is managed by the Editorial Team for each Scope title and open to audit. Scope is fully funded by Otago Polytechnic, a division of Te Pūkenga - New Zealand Institute of Skills and Technology, as such there are no publication fees levied to authors.

Scope is free to download, view and share in un-adapted form and only for non-commercial uses with appropriate attribution to the author/creator. Please check the colophon for each issue for the copyright boiler plate under which each issue was published. In the early issues up to and including 2022, copyright remains with the authors/creator. No derivatives or adaptations of the work are permitted without the permission of the authors/creators. From 2023, content will be published under a CC-BY4.0 license with caveats for creative content such as images, figures, photos and mātauranga Māori. More information about out issue can be found at the following policy page. All Scopes adhere to Otago Polytechnic Press publishing ethics & Malpractice policies. Scope is archived as part of the legal deposit process required by ISSN holders in the National Library of New Zealand and other Research Banks from 2023.
Series Editor
Associate Professor Martin Andrew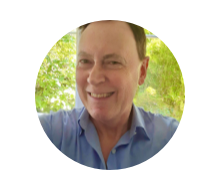 Associate Professor Martin Andrew is the series editor for Scope: Contemporary Research Topics. His role is to ensure continuity of the series, their relevance to the publishers' values and the oversight of publication policies. Associate Professor Andrew was the previously a co-editor of Scope (Work-based Learning). He can be contacted at martin.andrew@op.ac.nz.